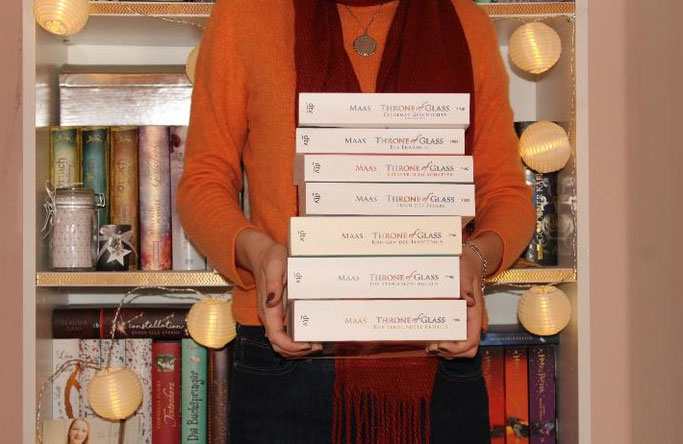 Because I have something like an addiction for wrong SJM-quotes in the way I love her real books, I decided to post some. Have fun.
*contains spoilers for "A court of Thornes and Roses" (Part one to three) and "Throne of Glass" (book 1 to 6)*
---
A court of Thorns and Roses #1
Suriel: If you wish to speed your mate's healing-
Feyre: Mate? *stopes breathing*
Fandom: *stopes breathing*
Rhys: *popping his head up* das me, b*ches
~ Source: inkedstarlight
Throne of Glass #1
"Get yourself someone who loves you as much as Aelin loves not telling people her plans."
~ Source: doraelinn
A court of Thorns and Roses #2
During ACOMAF
Rhys: *flirts*
Feyre: *flirts back* 
Rhys: *thinking to himself* I was not expecting this outcome. What should I do now?
~source: highladyfxyre
Throne of Glass #2 (untrue forecast of book 7)
Vaughan *comes back after searching the North for Lorcan*: Where is he?
Fenrys: Maeve broke his oath.
Vaughan: Why?
Fenrys: I'm sure Gavriel would love to explain, but his oath was broken too.
Vaughan: What about you?
Fenrys: Oh, Maeve just loves torturing me. Talking of torture, there's the 19 year old fire-breathing Queen of Terassen currently strapped in a iron coffin next door. 
Vaughan: What the f*ck?
Fenrys: Aelin Ashryver Galathynius. Ashryver. Like Gavriel's son. 
Vaughan: WHAT THE-
Fenrys: She also happens to be Rowan's wife and mate.
Vaughan: What?
Fenrys: Because, guess what, Rowan's first mate wasn't actually his mate but just a game of Maeve's.
Vaughan: THE. F*CK.
Fenrys: OH, YOU MISSED EVEN MORE. Lorcan gave up the tortured loner life and got married to the Lady of Perranth, but then he screwed up and I think their marriage is over. 
Vaughan: WHAT THE- *dies*
~ Source: stylesandbooks
And now… true quotes: Throne of Glass
"There is nothing I can give you. Nothing I want to give you. You are not owed an explanation for what I do outside of training. I don't care what you have been through or what you want to do with your life. The sooner you sort of your whining and self-pity the sooner I can be rid of you. You are nothing to me and I do not care."
~Heir of Fire, chapter 33
"I love you. There is no limits to what I can give you, no time I need. Even when this world is a forgotten whisper of dust between stars, I will love you."
~Empire of Storms, chapter 38
ROWAN WHITETHORN EVERYBODY.
~ Source: _r_h_y_s__ on Instagram
---
That's it for now. Maybe I'll do that again… What's your favourite?